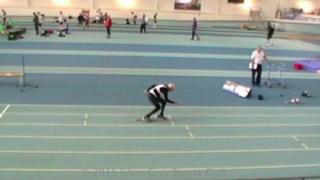 World record breaker at 95 years old
A 95-year-old man has broken world record for the over-95s 200m at the British Masters Championships.
He completed the record breaking lap in 55.48 seconds before taking a well-earned nap.
Dr Charles Eugster took up competitive running only last year and has already broken five records.
In the past he has already won 40 gold medals in Rowing and joined a body building club at 87.
Watch Martin's report find out more.