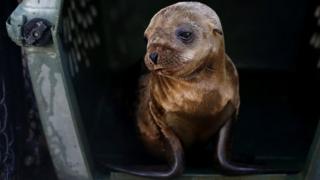 Record number of sea lions saved
Over 400 sea lions have been saved this year by San Diego's SeaWorld veterinary team.
It is more than twice the number of marine mammals the park would usually rescue every year.
The state of California has seen record numbers of stranded sea lions in recent months.
It's thought it could be because of a lack of food.
Watch Jenny's report for more.