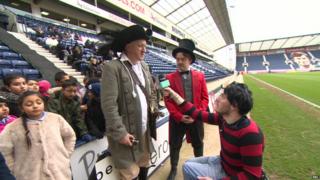 Martin meets authors on WBD
Martin went to Preston North End Football club to meet two authors and dozens of children from local schools to celebrate World Book Day.
He even dressed as Dennis the Menace.
World Book Day is celebrated all over the globe - it aims to get you excited about reading and writing.
Watch the interviews to learn more.