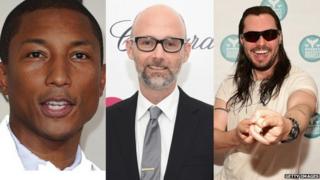 Getty Images
Be proud of your dancing and be enthusiastic on the dance floor.
That's the message to anyone who likes to move when they listen to music.
Pharrell and Moby have all given their support to Sean from London.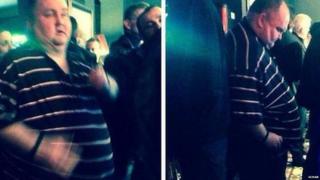 4chan
He's now been nicknamed ''Dancing Man'' after he was tormented online for dancing at a concert.
He became well known around the world after photos with a cruel comment was shared online.
It said he stopped dancing when a group of people started laughing at him.
But he's having the last laugh now, after the picture went viral and thousands urged him to keep on dancing no matter what anyone says.
He's now been invited to a private party in Los Angeles - being organised in his honour - after a campaign to stand up to the bullies.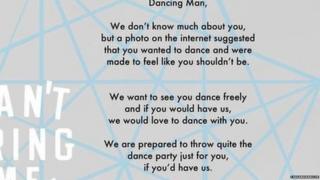 Cassandrarules
Dancing Man has accepted the invitation.

Twitter
Moby has now offered to DJ at the party for free saying "No-one should be ashamed of dancing".
Pharrell may also perform. He said ''Never be ashamed of yourself.''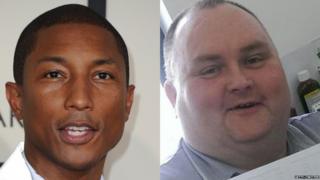 Getty/Twitter
Dancing Man has thanked everyone for their encouraging responses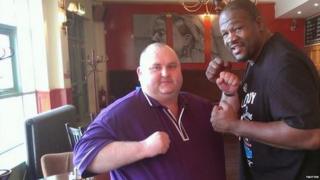 Twitter
"Just woke up to be greeted with so many more kind words. Big thanks again".
Tell us what you think?
Should everyone feel free to move in their own individual way on the dance floor- without fear of being laughed at.
We want to know your thoughts -Tell us about your great original moves and why dancing makes you feel good.
Send us an email to newsroundcomments@bbc.co.uk to tell us what you think.
You must ask your parent, teacher or guardian for permission before you send us a comment.
We may show your comment on our website or in our TV bulletins. We'll show your first name and which town you're from - but we won't use your details for anything else.