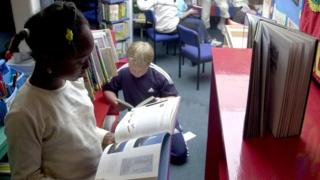 What's your favourite book?
It's World Book Day and millions of kids all over the world are celebrating the power of books.
Loads of you have been dressing up as your favourite book characters at school today -
Martin asked kids at the "Biggest Book Show on Earth" in Preston about what their favourite books are.