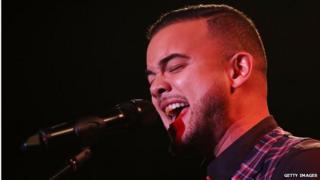 Getty Images
Guy Sebastian has been chosen to represent Australia at its debut Eurovision Song Contest in May.
He was a judge on Australia's version of The X Factor between 2010 and 2012.
The announcement was made in a ceremony at the Sydney Opera House on Thursday morning.
Australia was given a special entry to the 60th edition of the competition, to be held in Vienna, Austria.
Sebastian has since had eight top ten albums and two number one singles in his country.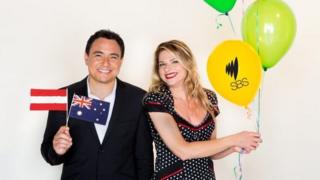 SBS
The singer said he was "pumped" to be performing at the competition.
"It's Eurovision, it's huge and keeps growing here in Australia which is nice," he told Australia's ABC news.
He has yet to choose a song to perform.
Eurovision history
The annual song contest is hugely popular in Australia - three million watched the competition in 2014.
The European Broadcasting Union said the country had been given a pass to the final "to not reduce the chances" of the semi-final participants.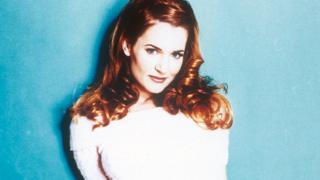 Australia will be allowed to vote in both semi-finals, as well as the grand final.
Australians have participated in the competition before, representing other countries. Olivia Newton John sang for the UK in 1974 - coming fourth - as did Gina G in 1996. Jane Comerford represented Germany in 2006.