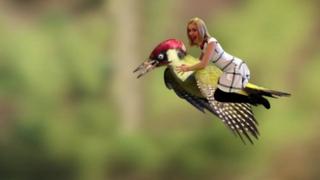 How to get great wildlife photos
A took the internet by storm this week.
It certainly took the man who snapped the pic, Martin Le-May, by surprise too, but he says he's happy so many people have seen his photo and liked it.
We wanted to find out what it takes to get great wildlife pics, so we spoke to an expert for some top tips.
And after the photo parodies, we couldn't resist our own with Hayley!