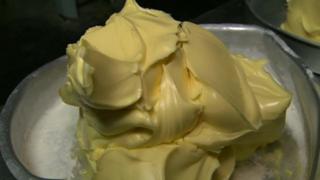 What it takes to make a giant cake
A whopping 30,000 eggs, 2,500 bags of flour and a whole load of butter has been used to make a 450m birthday cake for the city of Rio De Janeiro.
Rio in Brazil will host next year's Olympic Games, but today it's celebrating its 450th anniversary.
Almost 800 trays have been used to make the cake and it will be assembled in the city's streets where it will be decorated with whipped cream and filled with milk fudge.
Lots of other events will be taking place to mark the day.
Check out the clip to see how many ingredients it takes to make such a huge cake...