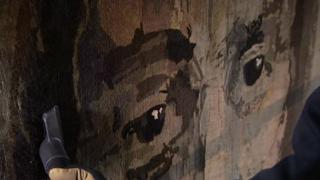 'World's largest tapestry' gets a spring clean
A huge tapestry, the size of a tennis court, is having a £100,000 restoration.
It has hung in Coventry cathedral since 1962 and is thought to be the world's largest tapestry.
It is 23m high and 11m wide, weighs more than a tonne and has more than 900 colours.
It's hoped the restoration will be completed within a month.