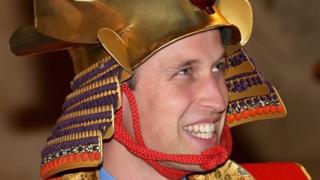 Prince William dresses up as samurai warrior
Prince William was transformed into an ancient samurai warrior while he visited a Japanese television station.
He was on the set of a Japanese historical TV drama.
Prince William is currently on a tour of Japan and enjoyed the opportunity to get dressed up!
Watch the clip to see more...