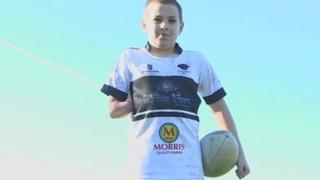 Meet the boy playing rugby one-handed
A young boy who loves his rugby isn't letting his disability stop him from getting to the top of his sport.
Ben is 10 years old - he's a lover of rugby and has become a real talent.
He was born with just one full arm and three quarters of his right arm but it hasn't stopped him from enjoying his passions.
Hayley went to meet the inspiring young player...