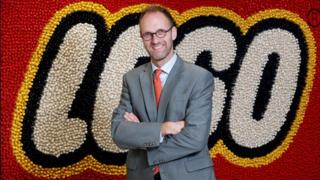 Lego boss sings Everything Is Awesome
The boss of Lego sang the Oscar-winning song from the movie as he presented the company's latest report.
It's been a record-breaking year for Lego thanks to the success of The Lego Movie - so the big boss Joergen Vig Knudstorp wanted to sing and dance about it.
He sang the Oscar-nominated lines "Everything is awesome, everything is cool when you're part of a team".
The Lego Movie has taken more than $460million worldwide since it hit cinema screens last year.
Watch the clip to see him in action.