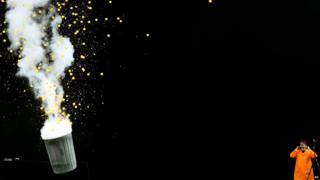 PA
More than 1,000 school children have assembled in Belfast to beat the record for the world's biggest science lesson.
1,338 students travelled from 29 schools across Northern Ireland to gather at Belfast's Odyssey Arena for the attempt.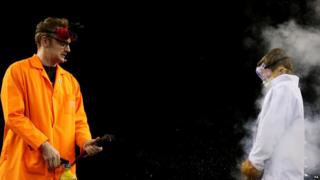 PA
The schoolchildren sat at long tables in the arena while some big experiments took place on stage.
The previous record for largest practical science lesson was 982 people at The Rodillian Academy in Yorkshire.