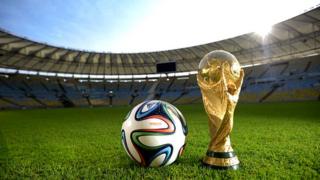 Getty Images
The 2022 World Cup in Qatar looks likely to be held in winter after plan was put forward to move it from its usual place in summer.
It's because summer temperatures in Qatar can reach more than 40C and there are fears the extreme heat could risk the health of players and fans.
But some people are concerned the change will disrupt the Premier League season and other leagues around Europe.
Fifa, who run world football, are expected to confirm the plan next month. So is a winter World Cup a good idea?
Do you think it could ruin club football?
Or do you like the idea of a wintry World Cup, in the run-up to Christmas?
Send us an email to newsroundcomments@bbc.co.uk to tell us what you think.