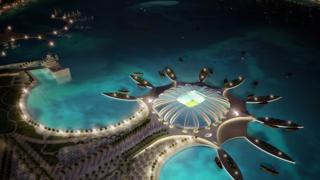 Winter World Cup plan recommended
The 2022 football World Cup now looks likely to be the first one ever to be staged in winter.
Fifa, who run world football, have recommended a plan to hold the tournament in November and December, rather than it's usual place in June and July.
It's because Qatar gets so hot in the summer that it could be unsafe for players and fans.
The change will be confirmed next month and could lead to major disruption.
Watch the virtual video of the new stadiums.