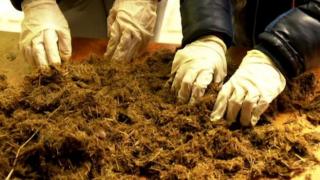 It's Poo Week at Dutch zoo
A zoo in the Netherlands is holding a "Poo Week", where visitors can learn all about animal waste.
Zoo keepers at Amersfoort Zoo say studying an animal's poo can tell us lots about their health.
There are special sessions where children can handle elephant poop safely.
During Poo Week kids can even measure the power of their own trumps.