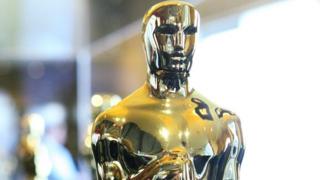 Oscars 2015: All you need to know
On Sunday night the biggest awards in showbiz take place - The Oscars!
One big question this time around is just how many awards will go to stars from the UK.
The BBC's Colin Paterson is in America, and sent us this special sneak preview.
If you've ever wondered what it would be like to walk down the red carpet at the event, here's a taster of what the stars see.