A sickly baby goat being nursed back to health in Northamptonshire has started behaving like the dogs she shares a home with.
Lily the kid became unwell when she was three weeks old and was taken inside to be looked after.
Her owner Rebecca Mineards hopes Lily, who has to wear nappies in the house, will soon be able to return to her mother.
Meanwhile, she is learning to play with the household pups and even wrestling their toys away from them.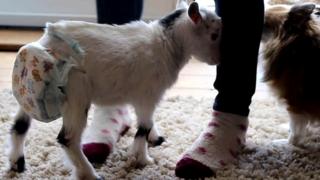 Mineards family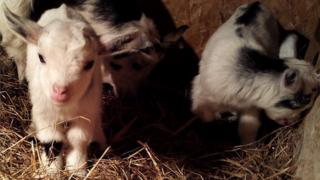 Mineards family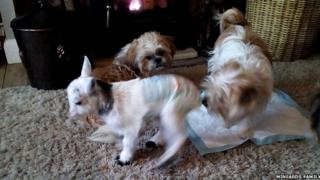 Mineards Family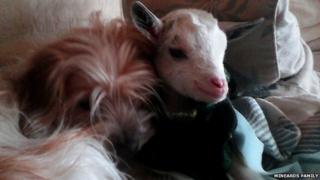 Mineards family