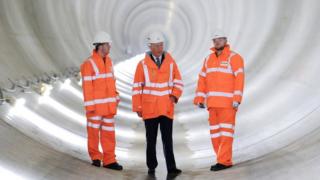 See inside a 'super sewer'
The Prince of Wales has visited a new 'super sewer' in East London.
The newly-completed Lee Tunnel is part of a Thames Water project to improve the capital's sewer system.
The visit was to mark 150 year anniversary of the capital's sewers which were designed and built by an engineer called Joseph Bazalgette.