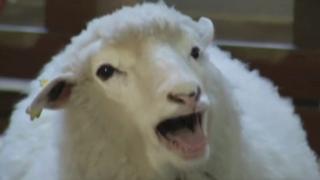 Lunar New Year: Sheep or goat?
Is it the Year of the Sheep, the Ram or the Goat?
Hundreds of millions of Chinese people are travelling home to spend the Lunar New Year holiday with their families.
It's the world's biggest annual migration of people.
2014 was Year of the Horse. But it's not clear what 2015 is dedicated to.
So why the confusion?
In the Mandarin language 'Yang' or 'horned' animal covers all three possibilities. But sheep is the least popular.