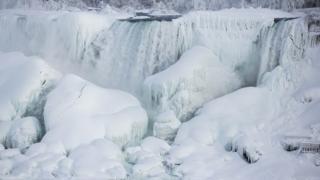 Heavy snow in the US
The huge Niagara Falls have frozen over.
The water, that straddles the border between Canada and the United States, turned to huge icicles.
Record falls of snow have fallen in parts of America. Schools have closed and thousands of passenger flights have been cancelled.
Huge snowball fights have also taken place in some areas.
Watch the clip to see more.