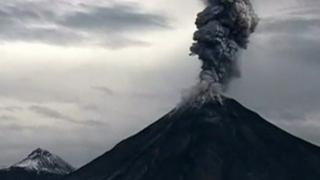 Volcano eruption caught on camera
A webcam has managed to film the dramatic moment a volcano erupted in Mexico - and it's pretty spectacular.
The Colima volcano in western Mexico is one of the most active volcanos in the area.
It often sends bursts of ash up to 2000m in the air.
Watch it do just that in the clip above.