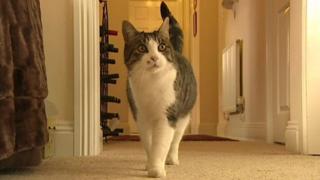 Cat found after 8 years away
A cat that went missing 8 years ago has been reunited with it's owner in Devon.
Malcolm disappeared when he was just three. Since then his owners have moved house and left the area.
But, having decided to move back - they have been brought back together with their old pet.
Except he's a little bigger than when he left - Martin explains more...