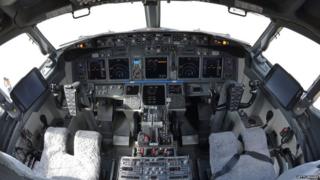 Getty Images
Fewer than 5 out of every 100 airplane pilots in the UK are women - now airline companies want to encourage more girls to train to fly.
British Airways says it employs 200 women out of 3,500 pilots - the highest proportion of any UK airline.
But airline companies say there are still far too few female pilots and they're trying to get more women to see being a pilot as a job for them.
It takes 18 months to train as a pilot and costs £100,000.