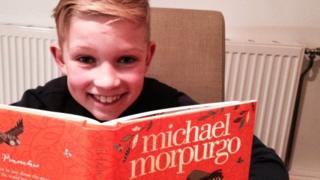 In September 2014, Michael Morpurgo told Newsround how the lead character in his latest book came to take his name: "At a reading, a little boy came up to me and said: 'I'd love you to use my name in a book'.
"It was Billy Byron, and I'm going to use it. I was looking - I am looking - for a hero's name in the next book that I'm writing."
And so Billy Byron's claim to fame will forever be that he gave his name to a Michael Morpurgo character. But what's yours?
Maybe you've trained with a sporting legend? Were you invited on stage with your favourite pop star? Have you been on TV? Could you have met the Prime Minister or even royalty?
We want to know who, why, what and when!
Send us an email to newsroundcomments@bbc.co.uk to tell us your claims to fame.