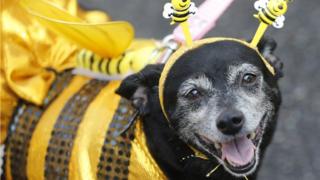 Pets dress up for Rio carnival
It's been party time for pets in Rio de Janeiro, Brazil, as they got dressed up for a special pet parade.
More than 100 pet owners dressed their dogs in flashy costumes of superheroes and princesses for a special event to celebrate animal life.
There was even a contest for best dressed dog.
Check out the clip to see some of the colourful costumes...