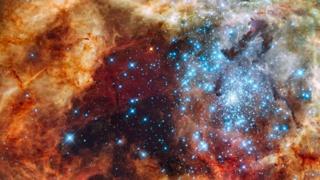 Super-powerful new space telescope
Scientists in America are working on a new super-powerful telescope that they hope will give far better pictures of space than can be taken now.
The team at the University of Colorado Boulder say the new telescope, named Aragoscope, could take images 1,000 times sharper than those from the Hubble Space Telescope.
Webster Cash, one of the scientists developing it, spoke to Newsround. Check out what he had to say about the ambitious project...