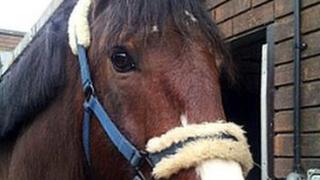 Police horse's name causing a stir
A police horse's name is causing a big stir online.
The six-year-old horse is called Brian but Thames Valley Police wanted to change it.
They wanted something more grand, like Hercules or Thor.
But there's been a big campaign on social media against the name change.
So will Brian keep his name? Watch Ricky's report...