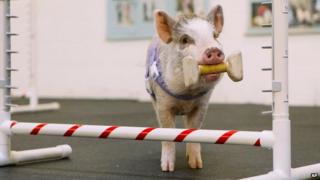 AP
A little piglet called Amy has become top-dog at an agility class, which is normally meant for dogs.
Amy is a five-month-old indoor pig, who lives with her owner in Washington state, America.
She has already mastered a class in puppy manners and moved onto a more advanced agility and obedience class.
Her owner says she is a quick learner, and can already out-do her canine companions.
Apparently the secret to Amy's success is through her stomach: her owner says she is very motivated by food!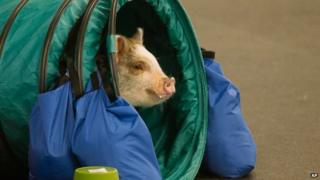 AP
This isn't the first unusual student the training school has had: the President of the school said they have also taught a pygmy goat!