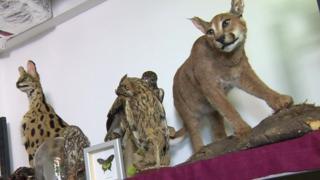 'Better regulations' to stop illegal trade
A big international investigation has found that thousands of rare and endangered animals are being offered for sale on the internet.
Investigators for the International Fund for Animal Welfare (IFAW) investigated 280 websites in 16 different countries.
They found criminals selling rare animals as pets and advertising animal products like ivory, online.
Now they're urging governments and websites to do more to stop it.
Philip Mansbridge from IFAW tells Ayshah what should be done to stop the illegal wildlife trade online.
Watch more Newsround videos