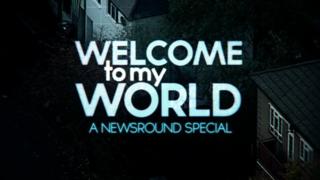 Welcome to my World - a Newsround Special
One London neighbourhood, two totally different kids.
They live streets apart but their lives have never crossed.
What happens when they have to spend a week living in one another's shoes?
In Newsround's latest special, Welcome to my World, 12-year-olds Sachen and Patric from Lewisham in South London are thrown into one another's hectic lives - to do each other's chores, hang out with each other's friends, and live with each other's families.
And they discover that despite coming from very different cultures, the experience teaches them valuable lessons to take back home.