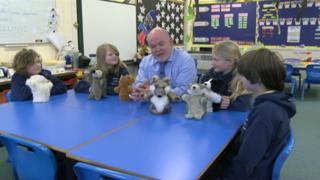 Picking up virtues in the classroom
How important are things like being kind to people and telling the truth in your day to day life at school?
Well, one school in Cornwall, England, think those virtues are so vital they've made them part of lessons.
It's an idea they're now being asked to share with other schools around the country.
Leah spoke to Geoff Smith, who is the head teacher at the school.
Watch more Newsround videos