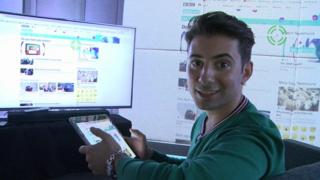 Ricky's guide to our new website
You'll have noticed our website's looking a bit different - here's why.
More and more of you are using tablets and phones to browse online.
The number of children doing this is roughly doubling every year. One in three UK kids aged 5-15 now has their own tablet.
What that means is that websites need to make sure they work as well on smaller screens as they do on computers and laptops.
Here's Ricky to guide you through our brand new Newsround website.
Watch more Newsround videos