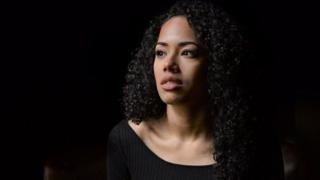 Young carers on display
Portraits of young carers and celebrities are being showcased as part of a new exhibition called 'Hidden' by the Children's Society.
The gallery has displayed the portraits of 28 young carers and three celebrities, who used to be young carers too.
Jade Ewen is a singer/songwriter, who used to be in the Sugababes and used to be a young carer for her mum and dad.
She and her brother and sister had to take on a lot of the household jobs when they were younger, when her Mum became too poorly to do them.
She spoke about how she balanced her school life, with being a young carer, and the extra pressures and responsibilities that involved.