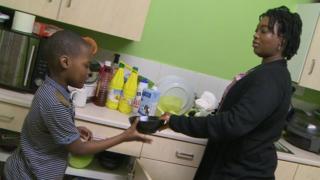 Young carers on display
There are 166 thousand young carers across England who spend their spare time looking after injured, sick or poorly family members.
But the Children's Society say the real number could be much higher because not all of them come forward.
Now, a new exhibition has opened in London to tell the story of some of the kids putting others before themselves.
Watch Leah's report.
Watch more Newsround videos