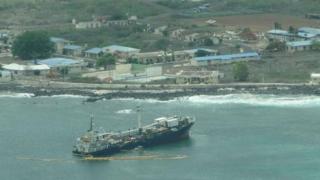 Wildlife at risk on Galapagos Islands
The very special and unique animals and plants on the Galapagos Islands, off the coast of Ecuador, could be at risk after a ship with 50,000 litres on fuel on it sank nearby.
The Government and experts have got lots of extra cash to try to stop it leaking into the water.
Rescue teams are now trying to re-float the ship, but it's a delicate and tricky operation.
Check out our report.
Watch more Newsround videos