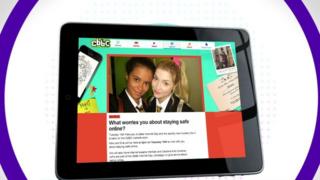 Why some of you don't feel safe on the Internet
Today is Safer Internet Day, and a new BBC survey has been looking into some of the issues you guys have been facing online.
Most of us use the internet these days, and although it can be fun, there are also some dangers.
A recent BBC survey has revealed that nearly a third of you felt pressure to update photo's that make yourself look good on social media.
The results also showed that girls seemed to suffer the worst online, with over half of those surveyed saying they felt a lot of pressure on social media sites.
Out of all of the children who took part in the survey, over two thirds of them have experienced or witnessed some form of bullying online.
Safer Internet Day was set up to help people affected by cyber bullying, and to understand more about how to protect yourself online.
The survey found that the most effective way of dealing with online bullying was to tell a grown-up that you trust.