The number of Corgis in the UK has fallen, putting them on the 'vulnerable' species list for the first time.
Experts at the Kennel Club have said that the Pembrokeshire Welsh Corgi is 'under threat' of extinction after they revealed there were now less than 300 of them left in the UK.
Debbie Richardson, from the Kennel Club, said that the Corgi is believed to be an "old person's dog and young people aren't buying or responsibly breeding the dogs."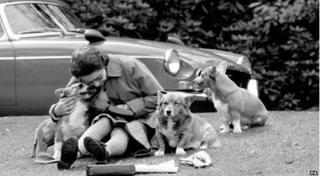 PA
The number of Corgis has halved in the UK since 2006, whereas other breeds like the French Bulldog have risen in popularity.
Corgis have been the Queen's favourite breed of dog for years, and her Corgis even appeared in the James Bond themed special video at the 2012 Olympic Games in London.
There are now 29 breeds of dog on the 'vulnerable list' in the UK.