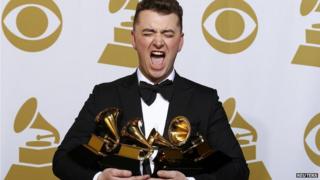 Reuters
The Grammy Awards are an annual ceremony held in the USA, which celebrate outstanding achievement in the music industry.
Musicians are nominated for a Grammy award by music companies, and the winners are chosen by the National Academy of Recording Arts and Sciences.
The award ceremony first started in 1959, as a way to honour those people who produced really great music, and has continued ever since.
The Grammy Awards are seen as the most important and respected prizes in the music business, so winning one is pretty important!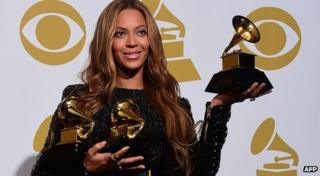 AFP
When the Grammys first started there were more than 100 different categories for awards, but now there are only 83.
The name Grammy is actually short for gramophone, which is a machine invented in the 19th Century to play music records. The top of it looks a bit like a trumpet.
Here are some more fun facts about the Grammy Awards...
Biggest award winners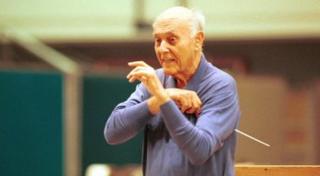 The artist with the most Grammy award wins ever is a Hungarian composer called Sir Georg Solti, who was the musical director of the Chicago Symphony Orchestra. He has scooped a total of 31 awards!
Rappers Jay-Z and Kanye West are catching up with a total of 21 award wins each.
Beyoncé has been nominated for a Grammy award 53 times, more than any other female artist.
Unusual award winners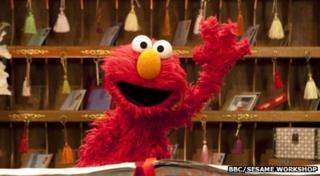 BBC/Sesame Workshop
Elmo the Muppet, from Sesame street and The Furchester Hotel, has won three Grammy awards, including one for his album called Elmopalooza, in 1998.
The youngest ever winner of a Grammy award went to LeAnn Rimes in 1997, when she was 14 years old.
Three US Presidents have won a Grammy award, for Best Spoken Word Album, including Jimmy Carter, Bill Clinton and Barack Obama.
Sore Losers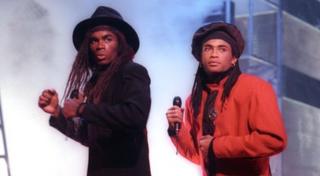 US pop band Milli Vanilli had their Grammy for Best New Artist taken back in 1990 after it was revealed that they did not write or actually sing on the song they had won the award for!
Jay-Z decided to crash the stage at the Grammy's not once but twice after he wasn't happy that his wife Beyoncé lost out on a Grammy award.