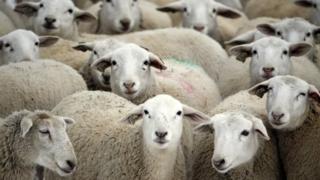 Why sheep could be fitted with WiFi
A team of researchers in North Wales are planning to connect sheep to the internet.
The scientists says that the fitting a flock with wireless sensors could help to look after the animal's welfare.
The sheep will be able to communicate directly to a computer.
Here's Jenny to explain.