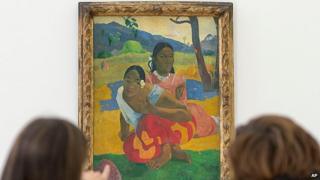 AP
This painting of two girls from Tahiti has become the most expensive artwork ever sold.
Nafea Faa Ipoipo (Tahitian for When Will You Marry?), by French artist Paul Gauguin, has just been bought for £197 MILLION.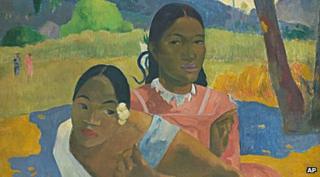 AP
It was previously owned by a Swiss art collector, who had loaned it to a museum in Switzerland for decades.
The buyer's identity hasn't been revealed, but it's reported to be a museum in Qatar, in the Middle East.
The previous record holder was a painting called The Card Players by another French artist, Paul Cezanne. It fetched £158 million.