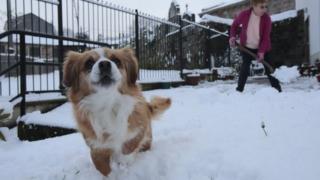 Record snow fall across Europe
Falling snow has been breaking records and causing chaos in many parts of Europe.
Sweden has had its highest snowfall in 50 years and in Spain the temperature has been -15C with 40 cm of snow.
Italy, Croatia and Slovenia have also had very bad weather over the last few days and schools and roads have had to be closed in some areas.
Watch more Newsround videos