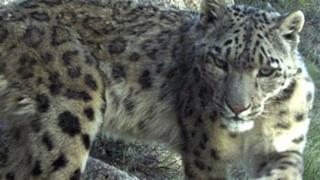 The fight to end animal poaching
Work harder to stop poaching or your endangered animals will disappear... that's the tough message being given to countries across Asia to stop rare wild animals being targeted by criminals.
Tigers, Asian rhinos and snow leopards are amongst those most at risk.
Only one country - Nepal - has not lost animals in the past two years.
Now countries from across Asia are talking to wildlife experts to see how they can learn lessons from Nepal on how to stop poachers.
Ayshah takes a look...
Watch more Newsround videos