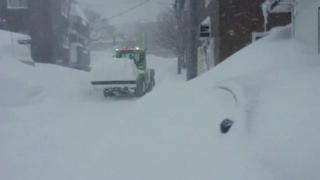 Record amount of snow in Japan
In the north of Japan, people have received a record amount of snow over the last few days.
Parts of Hokkaido in Japan were covered in snow as deep as 1.8 metres high after a massive winter storm hit the area.
In a small place called Rausu Town some people's houses were completely submerged in snow and could not leave their homes for days.
Some of Japan's soldiers have been to help clear the snow from houses and roads in the worst affected areas.
Around 200 schools have closed in the area, and 100 train services have stopped.
No-one has been seriously hurt because of the bad weather, and roads are beginning to re-open again.
Watch more Newsround videos