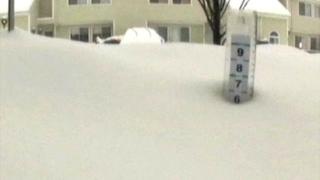 Time-lapse snaps build up of US snow
Check out this time-lapse video as people in Poughkeepsie, New York are hit by a blizzard.
It shows the gradual build up of snow, creeping up a measuring post.
Fierce winter storms have closed schools, roads and airports across many parts of the US.
Watch more Newsround videos