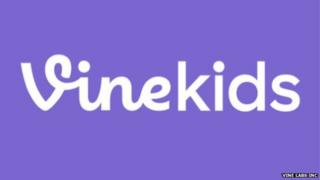 Vine Labs Inc
The makers behind Vine have created a new child-friendly version of their app.
Vine allows users to upload short six-second video clips to the app, to share with others.
Since launching in 2012 Vine has become really popular, and now has around 40 million people using it all over the world.
However, in 2013 Vine introduced an age rating to the app, meaning that no-one under the age of 17 should use it.
Now, the company, who are owned by Twitter, have created a version which they say is suitable for their younger audience.
Vine Kids will select videos from their main site, which feature funny and cute clips of animals and popular characters to use in their new app.
They hope this will make it easier for their younger audience to enjoy clips that are safe to watch.