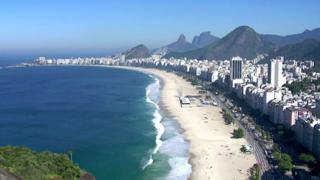 The app on the road to Rio 2016
Rio de Janeiro in Brazil will host the 2016 Olympic games - and for the world's top athletes, training will be well underway.
But that doesn't mean we can't all get involved.
A new app is hoping to let kids make their own journey to next summer's festival of sport.
Ayshah has been to find out more.
Watch more Newsround videos