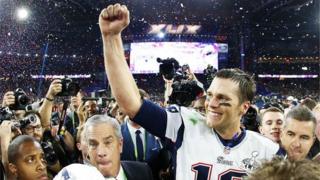 Getty Images
The New England Patriots have won one of the biggest sporting events on the planet - the Super Bowl.
They beat the Seattle Seahawks 28-24 in the final of the American football season - in front of a TV audience of hundreds of millions around the world.
Half time is always a big talking point - and Katie Perry performed at this year's game.
The build up to the match has been dominated by talk of 'deflate-gate'....click here to find out more.