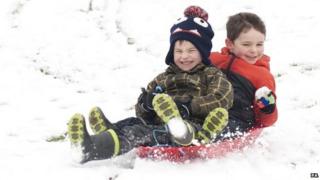 PA
If you love snow and live in Scotland, then good news - more is set to come.
Weather forecasters at the Met Office have put out yellow "be aware" warnings for snow and ice across Scotland and parts of Northern Ireland on Friday.
The warnings will stay for northern and western regions for the next three days, with very cold winds throughout the weekend.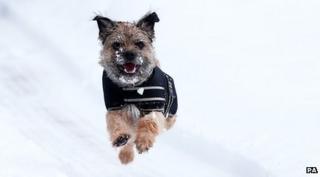 PA
In England, the snow and ice is still having an impact, with hundreds of schools closed on Friday.
More than 100 schools are shut across Staffordshire and Stoke-on-Trent, and at least 60 schools have been closed in Derbyshire.
Have a look at some of your wonderful snow pictures.
It's going to stay pretty chilly into next week, too.