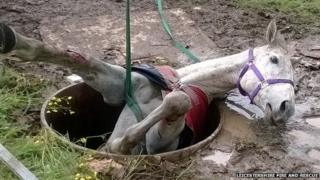 Leicestershire Fire and Rescue
A horse is back on her feet again, after falling down a well.
The unlucky animal named Foxy, fell through a wooden sheet into a well, and had to be rescued by firefighters.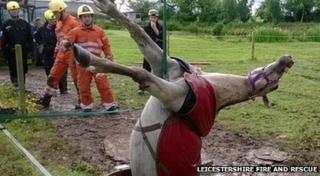 Leicestershire Fire and Rescue
The team used a winch to help pull her out of the well to safety. The firefighters said they had never seen anything quite like it before!
Foxy suffered serious injuries from her fall and spent the next eight weeks recovering at a special treatment centre for horses.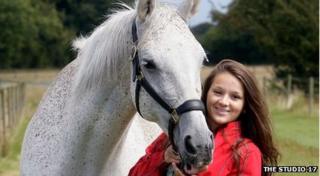 The Studio 17
Her owner, 20-year-old student Amy, spent her life saving and inheritance money on treatments to nurse Foxy back to health.
Her dad even sold his motorbike to help pay for it.
Amy, who spent over £20,000 getting Foxy better, said "any animal lover understands you'd do anything for your pet".
"She's a sweet, gentle and curious animal and will always be part of our family, injured or not."
Now, eight months on from her fall, Foxy is almost fully recovered and back on her feet again.